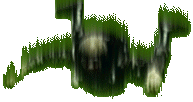 Richard Marcinko


For those of you who don't know, Richard Marcinko is the founder of SEAL Team Six, the Navy's elite counter-terrorist unit. He also created Red Cell, a small unit designed to test Military Bases' security. He has been called such names as "Demo Dick" Marcinko and "Shark Man of the Delta." He was in a UDT team, and then SEAL Team Two in Vietnam. He took command of Two, and was then relieved to form Six. Marcinko then recieved orders to form Red Cell, and afterwards retired from the Navy. He spent 21 months in prison, during which he wrote Rougue Warrior. Marcinko said something (in one of his books) that probably represents all SEAL Team members, and slightly explains why I would like to be a SEAL:

...Men volunteer for Delta Force or SEAL Team Six because they want to do things no one else has ever done. They do not volunteer for medals or glory or attaboys. They volunteer because they want to push themselves beyond any range of experiances they've know before -- and either succeed or die trying. That is not hyperbole. That is simple fact.

Many people think Marcinko is just a big, bad, BS'n bafoon, but I like his books. A lot of the SEALs I talk to dispize him, but he was probably a helluva operator. Read the Rogue Warrior series. They're purty good.

HOME PAGE

CALRIPK EN

A LITTLE'BOUT ME

SKIING

US NAVY SEALS

BANDS

BAND TEXT

Sign My Guestbook
View My Guestbook